| | | | |
| --- | --- | --- | --- |
| Sermon: Costed All for One | | | |
Friday, 05 August 2011 19:11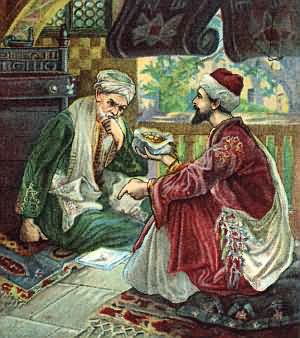 Matthew 13:46
Who, when he had found one pearl of great price, went and sold all that he had, and bought it.
This rich man thought one pearl was so valuable to him that he sold everything he had in the world. Likewise, one blessing that we have from God is so priceless that everything in this world can never match up to it. God rained down so many blessings upon us that it costed much sacrifice from the martyrs, our country's forefathers, and Christ Himself. However, the sad truth is that many of us are not happy with the life that our Heavenly Father has provided for us. All we do is think negatively, find flaws in God's blessings, and complain about them. The saints have forgotten how valuable one blessing of God truly is. May this sermon open your eyes to see thow much it costed for the life that God has given to you.
Somebody Was Involved

Significance Was Involved

Sacrifice Was Involved



Last Updated on Tuesday, 12 November 2013 20:19
Copyright © 2022 Bible Baptist Church International. All Rights Reserved.