San Jose Bible Baptist Church
Welcome to San Jose Bible Baptist Church
Looking for a Bible-believing church in the Silicon Valley or San Francisco Bay Area of California? Search no further. What we will guarantee to you is that you will be fed with so much Bible and be led to a Christ-centered life in here. Our Bible studies will be tremendously thorough and easily understandable, covering theological basics, cults, end times prophecy, deep doctrines, and verse-by-verse commentaries. The King James Bible will be practiced and proven against all religions, philosophies, and beliefs. The singing of this church will have hymns and specials intended to exhilarate and touch the hearts of the audience. The impact of the preaching about sin, soul-winning, warfare, encouragement, and joy will convict, inspire, and comfort the hearers. Our stance is fundamental, independent, Baptist, KJV-Only, dispensational, soul-winning, sin-stomping, Bible-believing in practice and doctrine. It is not limited to certain groups. Anyone and everyone is invited. Skeptical in what you just read? Then please drop by just once and check us out. And may we invite you with a hearty welcome to San Jose Bible Baptist Church!
In Christ,
Dr. Gene Kim (UC Berkeley & PBI)
Hours for Sunday Main Service: 12:00-1:30pm
Hours for Sunday Bible Study: 2:30-3:15pm
Hours for Thursday Bible Study: 8:00-9:00pm
Location: 1375 Lafayette St, Santa Clara, CA 95050 (Note: You park at the side entrance of the church, which is on a one-way street. You must go around the church to reach the one-way street)
Contact: (408) 712-8001, This e-mail address is being protected from spambots. You need JavaScript enabled to view it

Mail and Donations: San Jose Bible Baptist Church, PO Box 97, Santa Clara, CA 95050 (Note: We do not believe in asking donations, but many wanted to support our ministry. To those who want to support, donate by mail. For those unable to mail, donate by clicking on the button below)
Saturday, 26 March 2011 20:13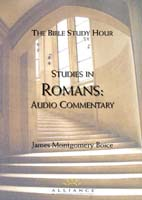 Romans 2:12-22:
12 For as many as have sinned without law shall also perish without law: and as many as have sinned in the law shall be judged by the law;
13 (For not the hearers of the law are just before God, but the doers of the law shall be justified.
14 For when the Gentiles, which have not the law, do by nature the things contained in the law, these, having not the law, are a law unto themselves:
15 Which shew the work of the law written in their hearts, their conscience also bearing witness, and their thoughts the mean while accusing or else excusing one another;)
16 In the day when God shall judge the secrets of men by Jesus Christ according to my gospel.
17 Behold, thou art called a Jew, and restest in the law, and makest thy boast of God,
18 And knowest his will, and approvest the things that are more excellent, being instructed out of the law;
19 And art confident that thou thyself art a guide of the blind, a light of them which are in darkness,
20 An instructor of the foolish, a teacher of babes, which hast the form of knowledge and of the truth in the law.
21 Thou therefore which teachest another, teachest thou not thyself? thou that preachest a man should not steal, dost thou steal?
22 Thou that sayest a man should not commit adultery, dost thou commit adultery? thou that abhorrest idols, dost thou commit sacrilege?
Last Updated on Sunday, 08 September 2013 18:53
Read more...
| | | | |
| --- | --- | --- | --- |
| Bible Study - Seven Judgments | | | |

Friday, 25 March 2011 11:46
Throughout literally hundreds of churches, if an individual were to ask a saved Christian on how many judgments there are in the Bible, they would give the wrong answer. Some would think the question is weird, others would not know anything about that, and several would figure that is not important at all. Many would teach only one judgment, which they may call the Judgment of God. That is why they changed "the judgment seat of Christ" in the King James Bible into...
Last Updated on Wednesday, 09 October 2013 11:57
Read more...

| | | | |
| --- | --- | --- | --- |
| Bible Study - Deity and Personality of the Holy Spirit | | | |

Saturday, 19 March 2011 13:46
The Holy Spirit is not considered to be God for Mormons. The Holy Spirit is not considered to be a person at all for Jehovah's Witnesses. The Holy Spirit is considered to be the God whom all must worship for Charismatics. Out of all three in the Trinity, the Holy Spirit is the most misinterpreted Being to various religious groups. According to the scriptures, the Holy Spirit is God and a person like you and I. However, the job of the Holy Spirit is to exalt...
Last Updated on Saturday, 12 October 2013 16:28
Read more...

Saturday, 19 March 2011 02:20
This audio will cover over 25 verses from dozens of different bible versions. After listening to this one session, the audience will be fully convinced to at least have second thoughts and questions concerning the issues with certain verses in these versions. The teacher promises that ALL modern bibles will at least have three of the issues covered in this discussion. The Bible version issue has been a great controversy among many Christian churches. They think that...
Last Updated on Tuesday, 12 November 2013 19:59
Read more...

| | | | |
| --- | --- | --- | --- |
| Sermon: If Tired, Then Just Rest | | | |

Monday, 14 March 2011 22:10
Hebrews 4:1-9

1 Let us therefore fear, lest, a promise being left us of entering into his rest, any of you should seem to come short of it.
2 For unto us was the gospel preached, as well as unto them: but the word preached did not profit them, not being mixed with faith in them that heard it.
3 For we which have believed do enter into rest, as he said, As I have sworn in my wrath, if they shall enter into my rest: although the works were finished from the foundation of...
Read more...
«
Start
Prev
Next
End
»
Page 76 of 77
Copyright © 2019 Bible Baptist Church International. All Rights Reserved.