Bible Baptist Church International
Sermon: Christ the Good Shepherd


Pastor Mike Schreib


Bible Baptist Church International

Full Service: Encouraging Myself


Pastor Gene Kim


San Jose Bible Baptist Church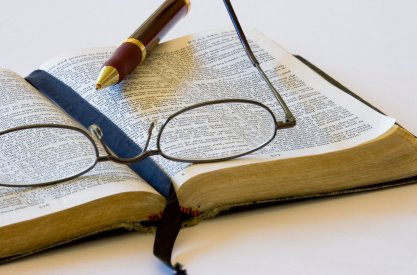 (This page is still in progress). Welcome to the Bible-believing movement! The devil would like nothing more than to see you get deceived by some wrong doctrine or live a ruined life. And he has done a good job, because it is very difficult nowadays to find truth and work with the right kind of Christians. That is why it is very important to get involved in a Bible-believing work. This page is intended to provide as many Bible-believing resources for you to work with. In order to live a life full of truth and proper Christian growth, there are four things we strongly urge you to do, and we will provide the links below.
Read more...
Pastor Gene Kim compels the importance of this study to clear up many wrong doctrines.

Read more...

Psalm 11:1-2

Psa 11:1 To the chief Musician, A Psalm of David. In the LORD put I my trust: how say ye to my soul, Flee as a bird to your mountain?
Psa 11:2 For, lo, the wicked bend their bow, they make ready their arrow upon the string, that they may privily shoot at the upright in heart.


Psalm 143:8-9


Psa 143:8 Cause me to hear thy lovingkindness in the morning; for in thee do I trust: cause me to know the way wherein I should walk; for I lift up my soul...
Read more...

John 10; Psalm 23

Psa 23:1 The LORD is my shepherd; I shall not want.
Psa 23:2 He maketh me to lie down in green pastures: he leadeth me beside the still waters.
Psa 23:3 He restoreth my soul: he leadeth me in the paths of righteousness for his name's sake.
Psa 23:4 Yea, though I walk through the valley of the shadow of death, I will fear no evil: for thou art with me; thy rod and thy staff they comfort me.
Psa 23:5 Thou...
Read more...

Event took place in 02-25-2017 (sat)

Street Preaching by members of BBCI and Dream Team for Christ

Read more...

Verse by verse commentary starting from Psalm 135 verse 8

Read more...

Verse by verse commentary starting from Psalm 134 verse 1

Read more...
«
Start
Prev
Next
End
»
Page 1 of 194
Copyright © 2017 Bible Baptist Church International. All Rights Reserved.