Bible Baptist Church International
Sermon: The Seven Baptisms


Pastor Mike Schreib

Bible Baptist Church International

Sermon: Hoarder Vs. Exhorter


Pastor Gene Kim


San Jose Bible Baptist Church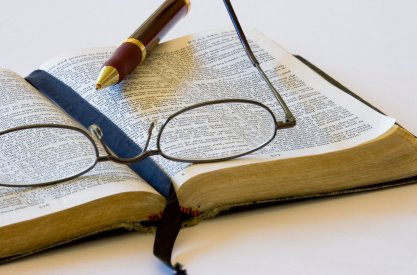 (This page is still in progress). Welcome to the Bible-believing movement! The devil would like nothing more than to see you get deceived by some wrong doctrine or live a ruined life. And he has done a good job, because it is very difficult nowadays to find truth and work with the right kind of Christians. That is why it is very important to get involved in a Bible-believing work. This page is intended to provide as many Bible-believing resources for you to work with. In order to live a life full of truth and proper Christian growth, there are four things we strongly urge you to do, and we will provide the links below...
Read more...
Ephesians 4:4-6

4 There is one body, and one Spirit, even as ye are called in one hope of your calling; 5 One Lord, one faith, one baptism, 6 One God and Father of all, who is above all, and through all, and in you all.

Read more...

1 Peter 1:13-21

13 Wherefore gird up the loins of your mind, be sober, and hope to the end for the grace that is to be brought unto you at the revelation of Jesus Christ; 14 As obedient children, not fashioning yourselves according to the former lusts in your ignorance: 15 But as he which hath called you is holy, so be ye holy in all manner of conversation; 16 Because it is written, Be ye holy; for I am holy. 17 And if ye call on the Father, who...
Read more...

Psalm 42

42 As the hart panteth after the water brooks, so panteth my soul after thee, O God. 2 My soul thirsteth for God, for the living God: when shall I come and appear before God? 3 My tears have been my meat day and night, while they continually say unto me, Where is thy God? 4 When I remember these things, I pour out my soul in me: for I had gone with the multitude, I went with them to the house of God, with the voice of joy and praise, with a...
Read more...

Exo 15:11 Who is like unto thee, O LORD, among the gods? who is like thee, glorious in holiness, fearful in praises, doing wonders?
Exo 15:12 Thou stretchedst out thy right hand, the earth swallowed them.
Exo 15:13 Thou in thy mercy hast led forth the people which thou hast redeemed: thou hast guided them in thy strength unto thy holy habitation.
Exo 15:14 The people shall hear, and be afraid: sorrow shall take hold on the inhabitants of Palestina.
Exo...
Read more...

Dr. Gene Kim unlocks the MOST important study method that will clear up many wrong doctrines.

Read more...

Matthew 7:24-29

24 Therefore whosoever heareth these sayings of mine, and doeth them, I will liken him unto a wise man, which built his house upon a rock: 25 And the rain descended, and the floods came, and the winds blew, and beat upon that house; and it fell not: for it was founded upon a rock. 26 And every one that heareth these sayings of mine, and doeth them not, shall be likened unto a foolish man, which built his house upon the sand: 27 And the...
Read more...
«
Start
Prev
Next
End
»
Page 1 of 202
Copyright © 2018 Bible Baptist Church International. All Rights Reserved.